Serving Authentic Thai Cusine Since 2002
At Thai Pudpong restaurant you will find authentic Thai cuisine, prepared in a family owned and operated business.
Head Chef and owner Sutthi Srilanpong learned his way around the kitchen from his mother. In the 1930's, in their hometown of Bangkok, Sutthi's mother was a cook in the palace for King Rama the 9th's mother.
Since 2002, Sutthi has prepared his mother's recipes for the lower mainland. As the first Thai restaurant in West Vancouver, he shortly received a rave review from the North Shore newspaper. In a glowing review they described Thai Pudpong as being elegant and cozy, the food and atmosphere reminding them of Thailand. Spice can be adjusted for milder tastes and turned up for the adventurous.
The food will leave your taste buds wanting more and the friendly atmosphere will make Thai Pudpong a favorite gathering place for family and friends.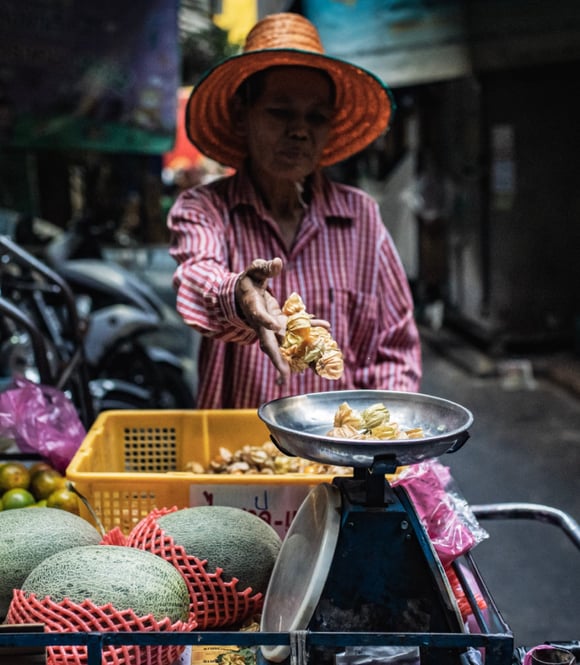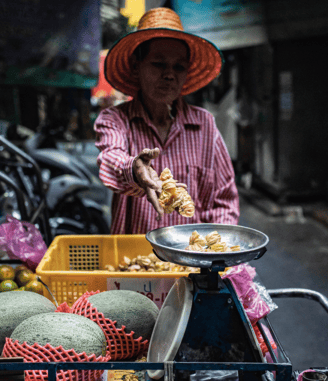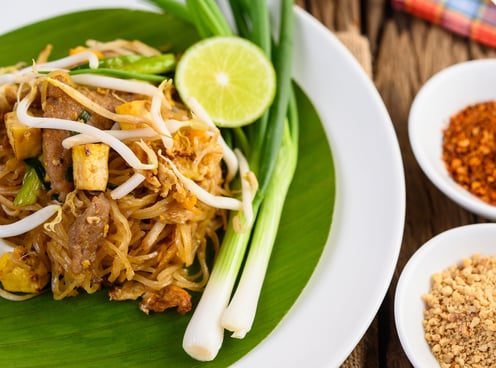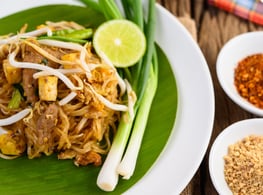 Thai rice noodles pan fried with prawns, tofu, bean sprouts and egg; topped with ground peanuts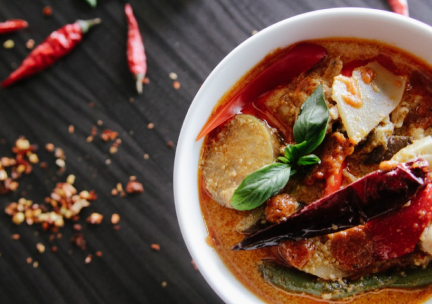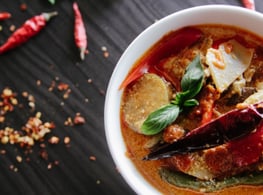 Red curry paste with coconut milk, fresh Thai basil, onions, bell peppers and bamboo shoots
Reserve your table today!